/photo view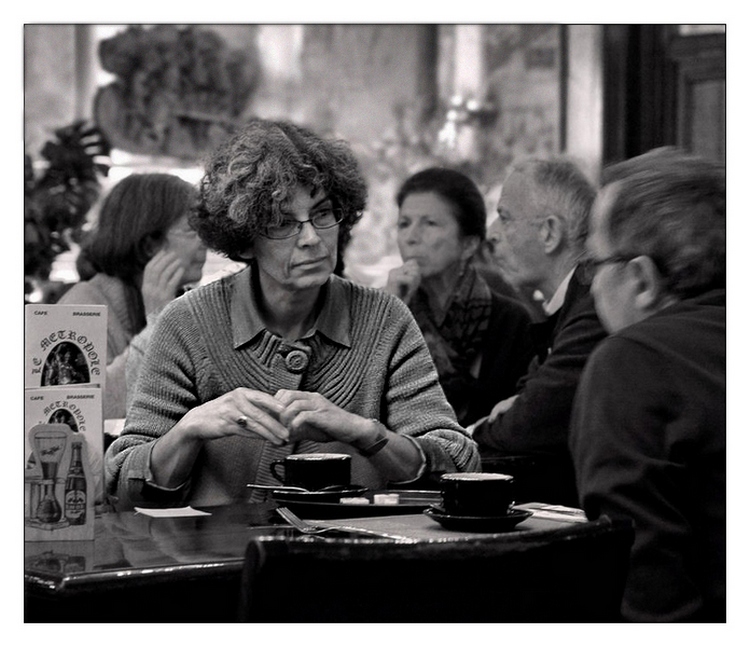 Au Metropole, 1
© Michelle Suzanne

(22-12-2008)

<

Provincie Antwerpen

<

Belgium

<

Europe

PHOTO DESCRIPTION

While having a chatty drink a friend in the so cosy Metropole cafe, a couple of candid shots. This is a favorite place when downtown (near Place de Brouckère, celebrated by Jacques Brel). Many Brussels visitors never get beyond the pleasant heated sidewalk section of this massive Victorian-style cafe. Go inside ! the decoration is elegant and rather sumptuous, highlighted by a marble fireplace, colorful wooden puppets hung from the high ceilings, and comfortable leather seating arranged in cozy groupings. Good place for a light meal and the bar is reputated for its long and varied card, the barman the creator of many specialities:-) The Hotel was built in 1895 and is the only remaining one of the 19th century in Brussels.

| | |
| --- | --- |
| APN | AgfaPhoto GmbH - d-lab.2/3 |
| Registred camera | AgfaPhoto GmbH d-lab.2/3 with CANON EF-S 17-55mm f/2.8 IS USM (Reflex camera) |
| EXIF information | f:3,5 - 1/8 - 800 ISO (no flash) |
| Orignal filename | ph5924final.jpg |
comments
01/24/2009
I also like this one, the woman, who imo has a bit of Sophia Loren quality to her look, is able to spread her energy into the whole image, peacefull and noble, with the slow shutter speed adding movement and life. Love it. Great tonality.
01/23/2009
Again very nicely observed and timed (perhaps a little less dramatic than the other one ;o) but.. a fine image nonetheless). The sense of place here is palpable, I mean you are there, no question.
Best wishes.
-F-