/photo view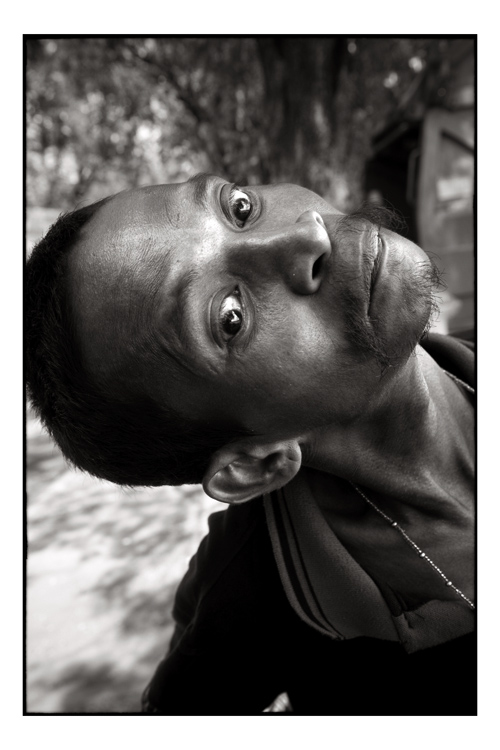 like this
© Simon Kolton

(01-02-2008)

<

Bangkok

<

Thailand

<

Asia

PHOTO DESCRIPTION

a funny drunk man !!

| | |
| --- | --- |
| APN | Canon Canon EOS 5D |
| Registred camera | CANON Canon EOS 5D with CANON EF 24-105mm f/4L IS USM (Reflex camera) |
| EXIF information | f:9 - 1/160 - 400 ISO (no flash) |
| Orignal filename | img_6097.jpg |
comments
01/27/2009
I don't know...this photo is sad for me. Not because of any emotional damage due to a drunken relative of close friend. It's in the eyes. Although blurred with alcohol, there is something pleading in his glance. A step towards the precipice...a look into the world of a troubled mind.
01/18/2009
lovely close-up showing those drunken eyes!
01/17/2009
J'ai un peu la sensation que si je m'attarde trop pour le commentaire, il va finir avec sa tête posée sur mes genoux. Et puis, tu le comprendras sûrement, ce n'est pas une hypothèse qui m'enchante car il n'a pas une belle chevelure à caresser. En géométrie ça s'appelle un angle droit. Je ne savais pas que tu t'étais mis aux maths. Gal

01/16/2009
Trop fort ( l'alcool et la photo ;- )
C'est souvent le cas au Sabailand ,le gars qui a trop bu se retrouve toujours a 10 cm de l'objectif ,
Mais ton 24-105 n'a rien d'un cul de bouteille et cette image a un impact terrible , la lumière sur son visage et la qualité de ton NB sont un régal pour les yeux.

Tom


01/15/2009
Hi Fly, really original expression captured!
beautiful choice of crop
ciao
Valeria

01/15/2009
interesting portrait Fly. great choice to make this a tighter crop, and the narrow dof is great.

01/15/2009
J'aurais pas tant dit "drole" que "touchant" et prenant - un portrait exreme dans son intimite et precision. Tres fort ca... -F-
01/15/2009
I immediately thought of a man being hanged. Maybe funny, but kind of eerie. Unusual, to say the least. Best, -h.

01/15/2009
That's one hell of a portrait Simon! It's highly original and cleverly composed. Have you considered a darker the background. I think those shadows and the tree would be even better a full stop darker.
It would create a denser and busier image for sure but it have a feeling it would work very well
01/15/2009
An unconventional but excellent portrait, Simon. Just the right depth of field and the contrasting zones of light and shadow in the background help draw attention back to him. Best wishes Stephen

01/15/2009
Oups j'ai eu peur :)
Funny man peut-être, le regard n'en reste pas moins touchant. L'égarement nous tamponne.
Bonne nuit Simon
nonoDonc