/photo view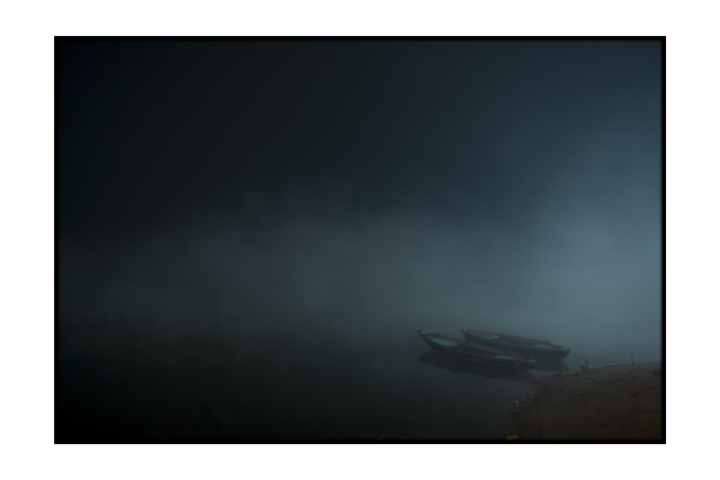 waiting time
© Arnaud DE

(01-01-2009)

<

Varanasi

<

India

<

Asia

PHOTO DESCRIPTION

Re opened the videodrone project :) which can be more consistent I think.

| | |
| --- | --- |
| APN | CANON - Canon EOS 20D |
| Registred camera | CANON Canon EOS 20D with CANON EF 24-70mm f/2.8L USM (Reflex camera) |
| EXIF information | f:2.8 - 1.3 - 400 ISO (no flash) |
| Orignal filename | vi9.jpg |
comments
07/12/2009
sublime in its simplicity and feel! fav all the way.
CT
01/22/2009
i am going to control my excitement for this one and not write those adjectives and praises already mentioned by the others here....love it yes, but it will be better i put this in my favourite box...
01/18/2009
Hi Nono, no more words....just fantastic

01/16/2009
Quite an amazing painterly quality to this image. Hard to imagine exactly how you achieve it, which is part of the delight of contemplating it. Best, -h.

01/14/2009
Je n'arrive pas à ajouter cette photo à mes favoris, bizarre...c'est si mystérieux, onirique, d'une grande harmonie. Ces tons bleu pétrole, l'immense silence, comme une essence de la nature. Pas besoin d'une silhouette pour moi, les barques forment l'élément humain, crées par lui, et c'est assez. Une des plus impressionantes de ce projet d'une grande originalité et sensibilité.
01/12/2009
poetic.. very nice one.
01/12/2009
just wonderfull, traditional landscape photo at it's best, with everything in perfect harmony, hence my question, how does it fit into Videotrone project ;-)
01/11/2009
Just sublime...one of my favs.

Javier

01/11/2009
Arnaud, a beautiful gem. You have worked the light so wonderfully and carefully, bringing a rich depth to this simple composition. This and the final photo of the project are two genuine masterpieces. Best wishes Stephen
01/11/2009
Sublime and a fav.

01/11/2009
Joli. Pas une favorite mais certainement un voyage au pays de Merlin, Lancelot du Lac et surtout la belle (et infidèle) Guenièvre que je m'empresserais de rejoindre si j'avais une de ces barques à proximité. Ce projet est extraordinaire, mais je suppose qu'on ne peut plus fidèle aux neurones de Nono perdus dans le brouillard. Gal

01/11/2009
Splendid work Arnaud. As in a dream or nightmare perhaps. The buckleberry ferry from Middle Earth... a fav as well!
01/11/2009
Beautiful. Dreamy. Revealed bit by bit lie a color version of Sohrab at his best. A FAV for me too (for what THAT's worth...;o)
01/11/2009
Arnaud,

this is a fabulous image man, I love the near darkess of it and the lack of any white. it' mysterious, and evokes a nostalgia for a place I may never have been, but that I can imagine...

01/11/2009
et quelle bonne idée Arnaud, que d'avoir réouvert ce projet avec cette petite perle.
ce bleu métallique, ou bleu pétrole est vraiment subtile et très beau. bien sur ce brouillard
apporte toute l'ambiance ici, ça me rappelle des photos que j'avais fait à Venise il y a fort fort longtemps. peu être le must aurait été d'avoir quelque part une ombre une silhouette ?
Trop for Nono
••fly••