/photo view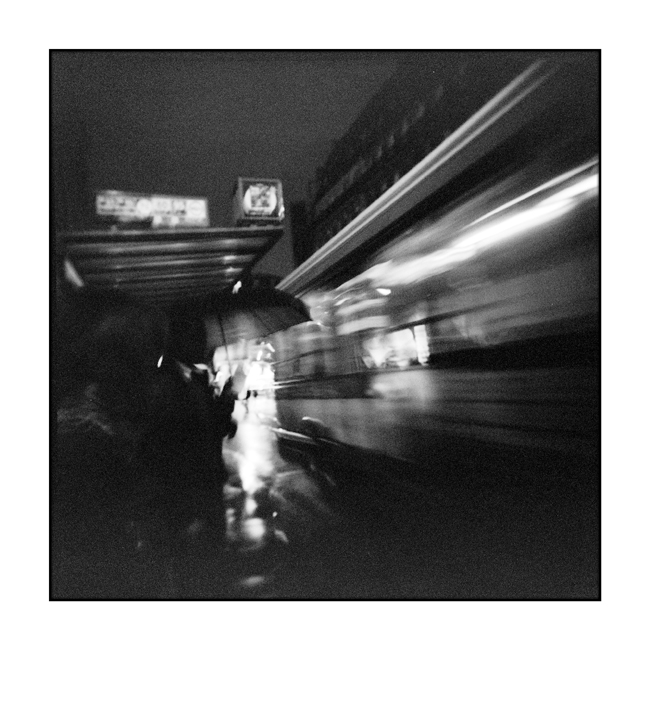 scope
© Arnaud DE

(05-01-2008)

<

Paris

<

France

<

Europe

PHOTO DESCRIPTION

Waiting in Paris

| | |
| --- | --- |
| APN | HOLGA - 120G |
| Registred camera | HOLGA 120G (Reflex camera) |
| EXIF information | f:8 - B - 6400 ISO (no flash) |
| Orignal filename | am8.jpg |
comments
01/09/2009
salut Arnaud,
What a Parisian mood here ! the movement blur is super. i also like the "dark compo". Very nice work indeed !
greetings, inn
12/22/2008
Ah, this is so beautiful Nono. Somehow it reminds me of Wong Kar Wai's Ashes of Time Redux in its shimmery soft mysteriousness, here in monochrome. A very nice, ephemeral scene that i love precisely as it brings back a mood, a flicker of time, rather than showering me with details. Very nice Arnaud.
sasa
12/21/2008
I also like the image, however I think there is too much dark grey as oppose to black, I am not sure about the contrast.
12/21/2008
Tres chouette ca, Arnaud, autant dans la perspec qu'on discerene a travers la brume analogue ;o) que dans les details et la lumiere. C'a m'a inspire de te presenter ce brin de chanson de Marc Cohn, tres a propos je pense: One day There's love for the lonely One day They walk in the sun One day Rest for the weary Rest for the weary ones A+ Francis
12/20/2008
Et voilà, la suite de ta belle série...fidèle à elle même, tu nous fait ressentir des scènes oniriques échappes d'un esprit qui somnole, qui récapitule des passages d'une vie antérieur, pas trop précises, pas suffisamment oublies...

J'aime beaucoup la silhuette de cet homme avec le plara plui qui attende...à qui?

Hasta la vista,

Javier