/photo view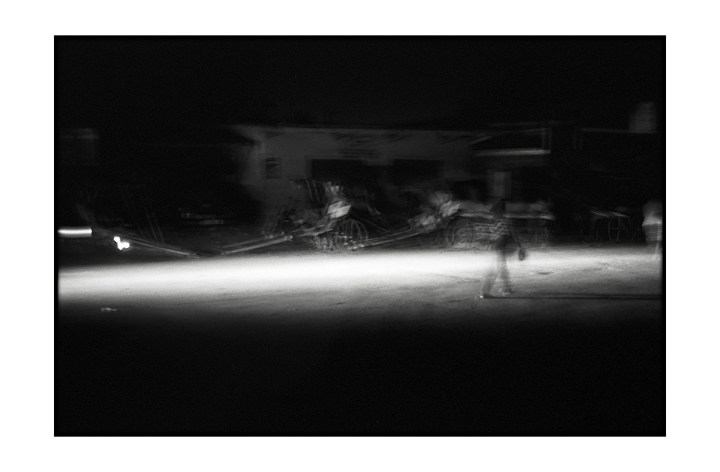 explore
© Arnaud DE

(01-05-2007)

<

Tulear

<

Madagascar

<

Africa

PHOTO DESCRIPTION

Black out in Tulear.

| | |
| --- | --- |
| APN | LEICA - MP |
| Registred camera | LEICA MP with LEICA SUMMICRON-R f/2/50 (II) (Reflex camera) |
| EXIF information | f:2 - 1/4 - 400 ISO (no flash) |
| Orignal filename | am7.jpg |
comments
12/09/2008
Une image étonnante Arnaud, une ambiance fantastique ou fantasmagorique.
en fait tu es un photographe nocturne, tu fréquentes les chats et autres créatures nocturnes :o).
Un belle ajout sur Holik, et plus de créativité. Bravo?
••fly••

12/09/2008
Hmmm...I might actually like this better as a color photograph. I don't know really, it just seems to fit with your recent series. regardless, I love your flexibility...you really seem to look for new boundries and I appreciate that. It's difficult, looking for new horizons, I can feel the second guessing and the apprehension...atleast with myself. I can't figure out if I'm taking photographs for myself or for the enjoyment of someone else...Time will tell I suppose. I guess it's best if it's both explanations.
12/05/2008
J'aime énormément, Arnaud. Chacun peut y trouver ce qu'il veut, moi j'y trouve une sensation qui ressemble à certains de mes rêves, de ceux qui puisent dans les profondeurs...un entre les deux. La lumière qui traverse l'image est superbe, le tout empreint du mystère de l'inconnu.

12/05/2008
Love it, Arnaud! Poetry in light and darkness made of sleepless dreams in a sultry night.

12/05/2008
C'est beau comme tout ca, Arnaud, et ca touche (en plus flou...) au premier projet de Luko dans son cote "nuits blanches" et "fantasme". Vraiment tres fort. Cele ne plaira pas a tout le monde, bien sur, mais moi, ca me botte. J'aime par dessus tout cette tranche de lumiere qui traverse le cadre.
Splendide!
-F-