/photo view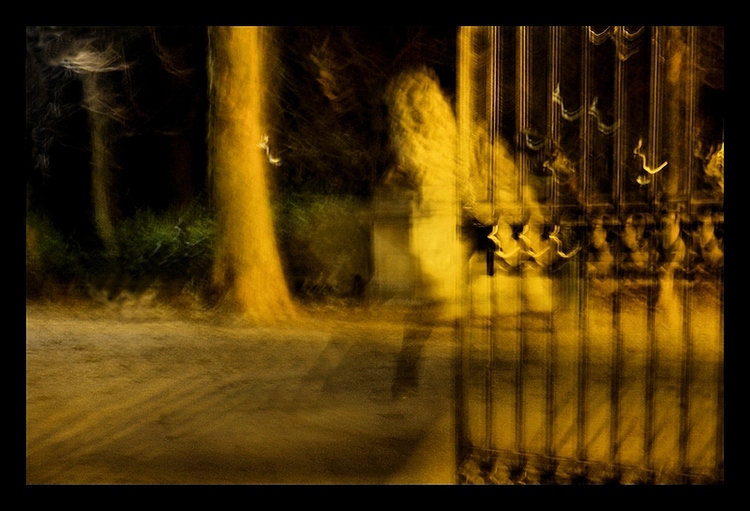 Thread softly
© Michelle Suzanne

(28-11-2008)

<

Provincie Antwerpen

<

Belgium

<

Europe

PHOTO DESCRIPTION

crossing a parc...

I have reuploaded with the color version for comparison. This after Stig's and Alex's comments.
I actually cannot really make my mind up on this one. What's your opinion ?
| | |
| --- | --- |
| APN | AgfaPhoto GmbH - d-lab.2/3 |
| Registred camera | AgfaPhoto GmbH d-lab.2/3 with CANON EF-S 17-55mm f/2.8 IS USM (Reflex camera) |
| EXIF information | f:2,8 - 6/10 - 800 ISO (no flash) |
| Orignal filename | reupload_phimg4rez_5872.jpg |
comments
12/13/2008
hello Michele,
The gold-yellow is super, i prefer that one. again that spooky effect, great work !!!!
inn
12/04/2008
Brrr scary mood here, i do like more the one in color. nice add in this project.
••fly••

12/04/2008
Scary picture man! As Stig says, we can imagine that this is the wolf eyes. I prefer the colour version than the B&W, because is more clear to see. The B&W it's not easy to see, and became just a graphic picture. In colour it becames more interesting, with the ellow tones and the green on the grass on the background.

Original projet, I wait for the rest.

javier

12/03/2008
Creepy and atmospheric Michele, that I like. I'm on the fence about the image as a whole however. I wish there was some one clear thing that drew my eye, like the side of her face, or an action. I can see what you like about it, I'm just not sure if it's enough.

I look forward to the rest of the series!

12/03/2008
This one reminds me of American Werewolf in London where we view the world through the wolf's eyes! Pretty creepy this one, Michele, not sure if that was the intention but thats what I think!