/photo view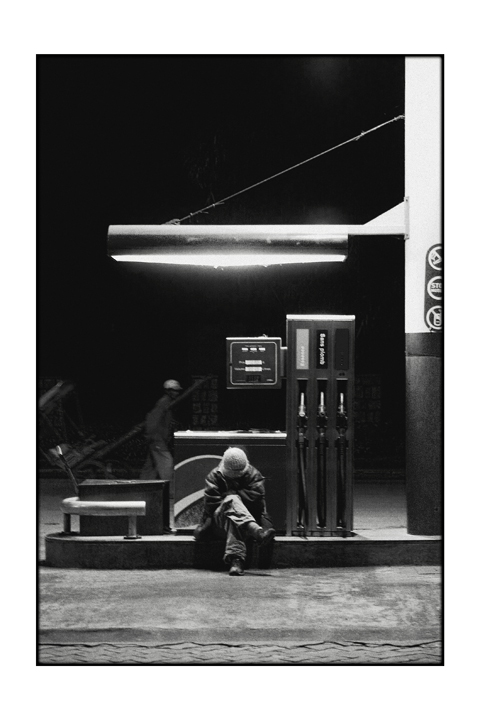 long night
© Arnaud DE

(01-05-2007)

<

Antsirabe

<

Madagascar

<

Africa

PHOTO DESCRIPTION

Taken during the night Antsirabe, around 3 o'clock. The sleeping guy, waited the next customer ... The night will be long ;)
I remember the crasy mood.

| | |
| --- | --- |
| APN | CANON - Canon EOS 20D |
| Registred camera | CANON Canon EOS 20D with CANON EF 24-70mm f/2.8L USM (Reflex camera) |
| EXIF information | f:2.8 - 1/30 - 1600 ISO (no flash) |
| Orignal filename | mad21.jpg |
comments
07/12/2009
outstanding! totally up my alley, fav again.
CT
01/25/2009
great! Bravo Arnaud ;)
11/17/2008
Une très belle composition qui transmet toute une atmosphère solitaire. Les lumières depuis le haut sur le personnage sont tout simplement magnifiques. Il n'y a pas un seul détail laissé au hasard.
une de mes préfères,...avec tout ton projet ;-)

Hasta la vista,

Javier

11/17/2008
Yes like Francis aid classic shot and good one. yes thi picture remind me some work of master american photographer. I think but its very personal, and also because i like the small detail in a picture, i would like see more the 3 logo on the right.
For few days Arnaud you sent some jewel in the site ;o).
••fly••

11/17/2008
What a superb admosphere! I think I can hear mosquitos buzzing against those TL lamps, a car passes in the distance. Then it's quite again except for the criquets. A tropical night, an empty petrolstation. I can close my eyes Arnaud and I'm there. I've never been there before but I'm there....

Transportive image to say the least :)

All the best
Steve
11/17/2008
Classic shot, Arnaud, reminiscent of Robert Frank. I like your BW tones better here (touches of RED and GREEN I believe (have you been listening to people...?) SOphisticated compo as always, a sense of ease, naturalness. A; -F-
11/17/2008
A part of Madagascar that we hardly see. Great take. Simple graphism.