/photo view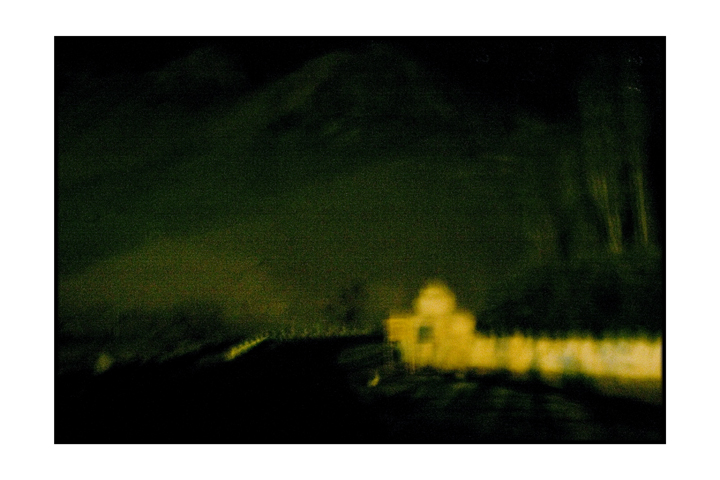 end soon
© Arnaud DE

(08-08-2008)

<

Thiksey

<

India

<

Asia

PHOTO DESCRIPTION

I will try to close this baby project really soon ...

Again along the road in Ladakh whith a great photographer,

Sohrab

. scrchhh

"Nono from Houton ask Sohrab, do you receive me ?

:)

Hope all are fine.
| | |
| --- | --- |
| APN | CANON - Canon EOS 20D |
| Registred camera | CANON Canon EOS 20D with CANON EF 24-70mm f/2.8L USM (Reflex camera) |
| EXIF information | f:5 - 15 - 1600 ISO (no flash) |
| Orignal filename | vi7.jpg |
comments
08/04/2009
Voilà une vue de Thiksey vraiment très personnelle ! J'adore la série et ces couleurs sont splendides... ça a dû être quelque chose de voyager avec Sohrab, surtout à ces altitudes :)) - un fave pour moi aussi, bravo !
(Je crois deviner un lapin ébloui par les phares, en même temps c'est aussi un peu comme un tableau - difficile de quitter cette vision !)

Toute la série d'ailleurs est superbe et étonnante, vraiment un projet surprenant et très personnel !

11/17/2008
Nono, this is again a brave and moody frame in your impressionistic series. Beautiful and original.

11/14/2008
hello Arnaud,
Also this one is fantastic, very different from the "lady in red", but it has its own charm. There is a strange mood, like a dream-image or so ... difficult to explain , but i think this kind of images don't need blablabla ... just feeling and looking ...
inn
11/13/2008
Salut Nono!
...what can i say here.....this is not an image...but a painting, a dream
and i love this vision, so original , so well taken, so out of the schemes
a GREAT picture!
ciao!
Valeria

I am fine thanks Arnaud, and i hope you are fine too! :))
what a pleasure to meet Sohrab!...but for me it would be a pleasure to meet Sohrab+you! :)))

11/13/2008
Hello Arnaud
J'ai souvent vue les photos de ce projet, et lu tout ce qui à été écrit, même si je n'ai pas encore commenté une photo. Je pense que j'avais besoin de voir une série et voir ou tu allais. Pas facile comme images, je veux dire le rendu et la destination, fallait y penser ,o).
Je voudrais commenter le projet une fois terminé, mais j'ai tout de même envie de commenter
certaines photos comme celle ci. en fait ce sont des mots qui me viennent, des mots comme :
rêve, magic, cauchemare, sensation, chaleur moite, intrigue, lsd.
rien a voir mais ça me fait penser à un groupe de musique francais underground qui s'app je crois, Asphaltjungle, ils avait un morceau super magic: Frisson d'autocar.
voila je te jette les truc en vrac ;o) pour dire que j'aime bien cette image, et le projet. Je salut le risque aussi de proposer ce projet.

••fly••

11/13/2008
C'est beau comme tout ca, Nono - un reve. Ca fait penser un peu au travail de ce shooter Australien qu Luko aime beaucoup et dont le nom m'echappe... Merveilleuse cette image.
Une FAV, et pourquoi pas ;o)

11/13/2008
I would love to meet Sohrab one day ;-)
I think this is fantastic photos, striking is the play of colours, infact the whole image gives me impression of a play, be it theatrical, musical or or just the sound of the life at night.

I guess it will be a cliche if I say this image has a painterly feeling, well so be it, fantastic work.