/photo view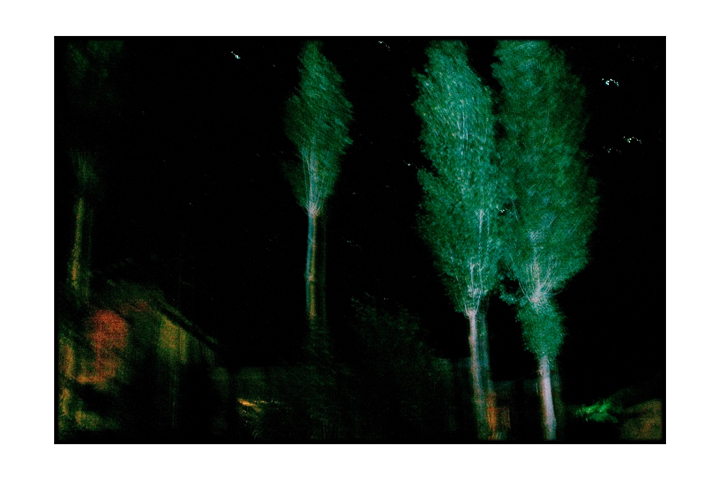 green wind
© Arnaud DE

(01-08-2008)

<

Shey

<

India

<

Asia

PHOTO DESCRIPTION

Exploring some ways and some photographs between Shey to Thiksey.
| | |
| --- | --- |
| APN | CANON - Canon EOS 20D |
| Registred camera | CANON Canon EOS 20D with CANON EF 24-70mm f/2.8L USM (Reflex camera) |
| EXIF information | f:2.8 - 5 - 1600 ISO (no flash) |
| Orignal filename | vi5.jpg |
comments
11/13/2008
Another painting in your series Nono, the contrast of colours is so strong
again you take us into a dream
Valeria

11/13/2008
Magic et poétique, je voudrais ici sentir, entendre.
••fly••

10/16/2008
hello Arnaud,
A spooky and interesting image. I like the colours, they get another dimension and meaning, i think it's very artistic and a great idea !
greetings, inn
10/07/2008
Hallucinant ce truc, Nono, fascinant aussi. Le materel du reve. Belles couleurs, un effet bien entendu peintural, Monet, Cezanne, version "nuit". C'est d'une forte originalite. ET ce qui est mieux c'est qu'avec ce travail tu redefinis le voyage et en plus la soit-diasnt "photo de voyage". Et la tu nous rend grand service...

10/07/2008
This series evokes a particular childhood feeling within me, and this especially throws me back to my youth, the poplars, the dark, the wind, the stars, the sense of stillness and crispness of air... hauntingly softly beautiful, this is again. Did you travel a lot with Sohrab?