/photo view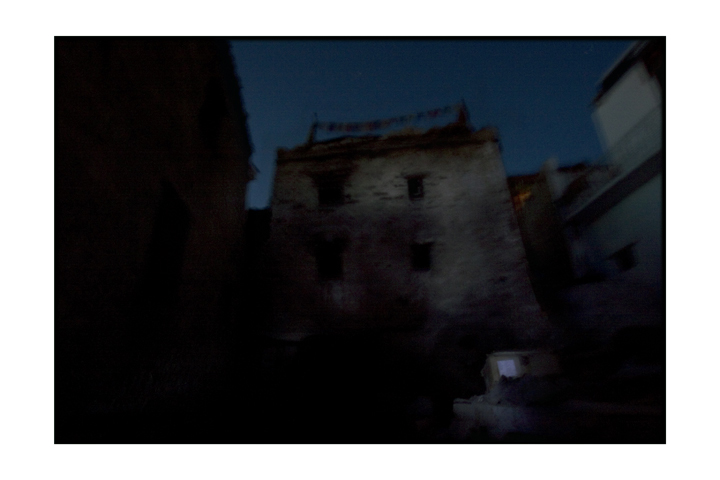 Origin
© Arnaud DE

(01-08-2008)

<

Leh

<

India

<

Asia

PHOTO DESCRIPTION

The first one taken in Leh. Thanks to Sohrab ;)
| | |
| --- | --- |
| APN | CANON - Canon EOS 20D |
| Registred camera | CANON Canon EOS 20D with CANON EF-S 10-22mm f/3.5-4.5 USM (Reflex camera) |
| EXIF information | f:F/8 - 10 - 800 ISO (no flash) |
| Orignal filename | vi2.jpg |
comments
11/13/2008
beyond beautifull, one day would love to take image like this, one littl quible is perhaps about the dark side on the left, bit too much pure black, give me some starring look or a pair of eyes and this would be an unbelivable image.
10/07/2008
aaaah... what beauty. Enveloping mystery. My friend has just gone to Leh... this feels like a beautiful, deep velvety dream... gorgeous series. I wish I knew how to dream in photos... yours have a definitely velvety texture, Nono.
back from Budapest...
sasa
10/01/2008
Hi Arnaud.
Like all good suspense thrillers, it's what we don't see that intrigues us most. The light, what there is of it, has been used sparingly to create this masterly, moody and mysterious image. It has the feel of a painting. Great work. Paul.
09/30/2008
hello Arnaud,
Great great great ! it is maybe dark but there is a very special light in it and it couldn't be better ! i like the special blue colour which is very important to make this shot perfect. amazing work !
greetings, inn
09/30/2008
Simply wonderful. The kind of shot that puts me in another dimension, full of mystery, with palpable silence, eyes wanting to see more maybe, but finally resting on it, peacefully. I like a lot the tonality of the sky and the glimpses of light. Je me réjouis d'en voir plus.
09/30/2008
A dream-like shot of this lofty place, this one does justice to the rarefied isolation that you must have felt here.

Look forward to this series.

[So you were with Sohrab here, with his new Contax, though he confessed to not having shot much]

09/30/2008
There is enough meat in the photo.
No offense Francis, that statement above is just the first thing I thought when reading your comment. Although I do understand the compulsion towards information, I'm at a point where I would rather get lost without the direction of accompanying words.
Love the photograph, a beautiful soup of dark textures and subtle light.
09/30/2008
Arnaud, I salute your courage in uploading such a dark, mysterious picture which is nonetheless textured and rich. A dream shot. It would be nice however to get a little bit more "meat" in your notes...;o)