/photo view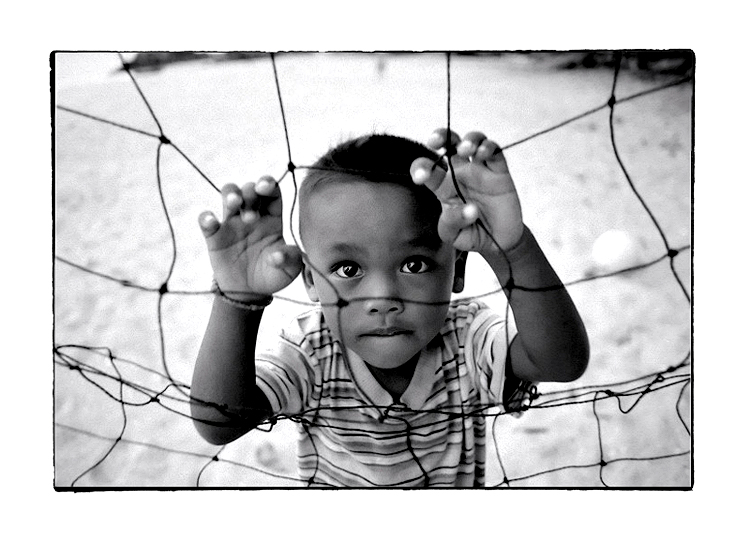 Sr Kwat
© Steve Viscot

(28-09-2008)

<

Koh Bubu

<

Thailand

<

Asia

PHOTO DESCRIPTION

Portait of a boy
| | |
| --- | --- |
| APN | NIKON - F3 |
| Registred camera | NIKON F3 (Reflex camera) |
| Orignal filename | img254l.jpg |
comments
05/11/2009
Yikes!
I was away from PH until now and what can i say about this photo... it's magical. What a priceless little moment here.

10/07/2008
Fantastic capture, Steve, the boy's placement by the wire and the tonality are unsurpassable... gorgous work, moving and photographically top. A very nice series again...
sasa
09/30/2008
Hi Steve,
luminous portrait in every sense...the light in his eyes, the light on and around him, lots of beautiful white shining very well mastered. His expression with the half smile, the symmetry, and the graphism induced by that...can't find the name right now. A tender work too.
09/29/2008
Wow! Steve... really a awesome shot. I like very much the work that you realized here... the frame, the tone, definition and contrast are more than good! I love this work. Jordi
09/28/2008
A fast comment from Samet Steve
hoo i know and remember the smell of fix; i spent soooooo any hour in the dark room
and i worked long time before in different pro lab.
Nice to see a picture from Thailand in your gallery. A classic shot but nice one.
Kids are always nice.
••fly••

09/28/2008
So far this one is my favorite. The symmetric composition enhances the innocent charm of this tiny fellow. Luminous eyes! Beautiful control of light and tonality.