/photo view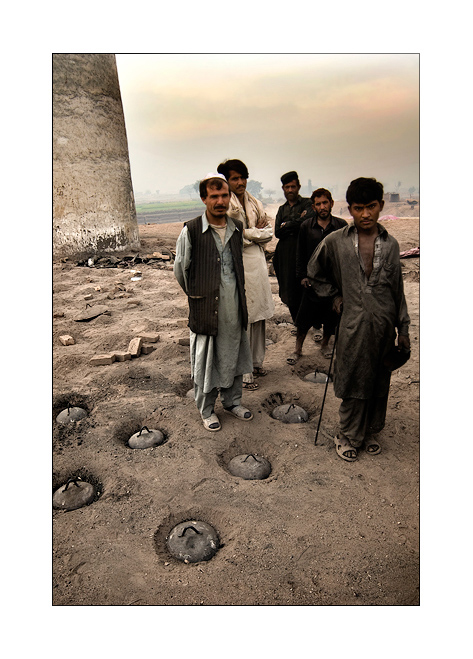 Workers pose by their stone oven
© Steve Viscot

(26-09-2008)

<

Peshawar

<

Pakistan

<

Asia

PHOTO DESCRIPTION

Many Afghan refugees in Pakistan live in camps around the city of Peshawar, close to the border. These people are often employed in brick factories where they can earn some money. Unfortunately a lot of child labour is used in these places.

| | |
| --- | --- |
| APN | NIKON CORPORATION - NIKON D70 |
| Registred camera | NIKON CORPORATION NIKON D70 with NIKON AF 18-35mm f3.5-5.6 (Reflex camera) |
| EXIF information | f:11 - 1/125 - 200 ISO (no flash) |
| Orignal filename | _dsc7579.jpg |
comments
09/27/2008
Hello Steve,
A very very dramatic photo ! everything is perfect in this shot !
greetings, inn
09/27/2008
nothing to say Steven, just a beautifull picture. i like the pose of every man in this picture.
great work, a fav.
••fly••

09/27/2008
Very strong shot. We don't know how lucky we are in the west / northern hemisphere. This is the sort of photojournalism that can change perspectives and truly show how the other 90% lives - if only the media would be brave enough to show it. Ironically, these guys are so poor that the 'credit crunch' makes no difference to them one way or the other. Superb image. Paul.
09/27/2008
A beautiful, powerful, unflinchng shot, Steve, THIS is the real deal, very fine work indeed. Keep it up!
09/27/2008
A searing photograph of our time, sketched against a beautifully romantic horizon yet we know what must lie behind these lives.