/photo view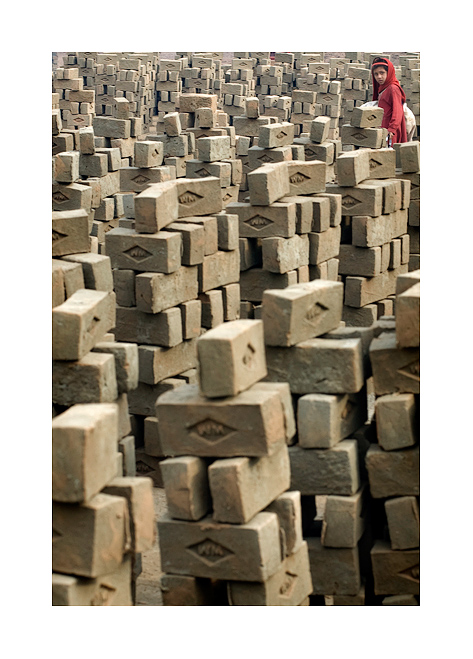 School's out
© Steve Viscot

(22-09-2008)

<

Peshawar

<

Pakistan

<

Asia

PHOTO DESCRIPTION

A young schoolgirl returns home through the brick fields
| | |
| --- | --- |
| APN | NIKON CORPORATION - NIKON D70 |
| Registred camera | NIKON CORPORATION NIKON D70 with NIKON AF 50 mm f/1.4D (Reflex camera) |
| EXIF information | f:7.1 - 1/125 - 200 ISO (no flash) |
| Orignal filename | _dsc7559.jpg |
comments
09/24/2008
Good shot this Steve. The framing is good and the red dress acts as a nice contrast.
09/23/2008
Here is a successful composition... A girl lost in a labyrinth of bricks. I love your framing wich stresses this impression of unlimited maze...
See you.
09/23/2008
Lovely job, Steve, really smart compo. I tend to agree with Luko's comment on the close-up shot of the kid but here you're back on track. Very nice work.
09/22/2008
hello Steve,
Nice lines and graphism. Makes me think of the song " another brick in the wall" from Pink Floyd ... the red sweater is a very nice detail.
greetings, inn
09/22/2008
Very nice composition. I love the way you positioned the little girl in the corner (maybe too tight and to much in the corner). Altouhg oppressive, the massive bricks empower the fragile girl. Very graphical photo with the brick as pattern and the red touch ... I would slightly add a bit if red saturation to outsand the girl !!! Great work !