/photo view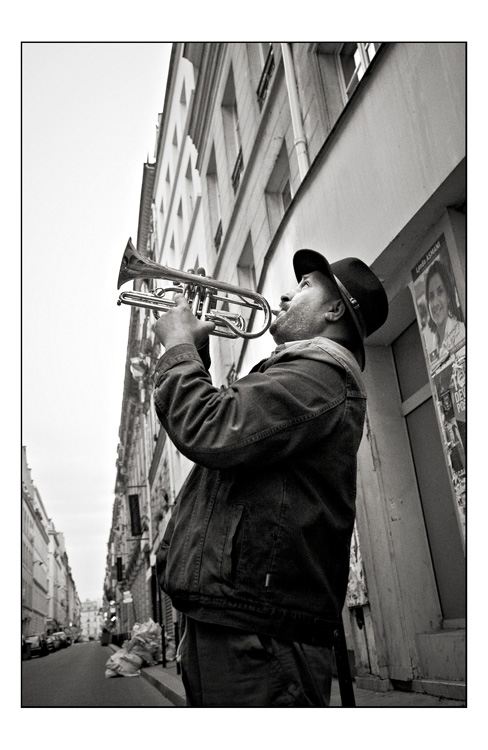 Listening to the music in the 10th
© Luko G-R

(28-07-2007)

<

Paris

<

France

<

Europe

PHOTO DESCRIPTION

Yesterday june 21st was the day of the World Music day, Jack Lang's, once french culture minister, legacy to the world.
France is known in the modern history to be the inventor and to have exported two major concepts in a nation governance : VAT and the World Music day. I have no photo of someone posting VAT accounts, hence you'll have a musician.... and besides that it is said that music is good for recovery, hence I'll listen to some music in the 10th district, which is where I live.

I haven't been out, yesterday night, I prefered rooting in front of my TV screen for the netherlands all-orange football team... although like any dutch people (someone will hear the bell in his ears), they have been very deceptive. I tell you, these people are not reliable... I knew it since Cruyff and Johnny Rep but each time I fall into the trap..

Hence this is not actually a World music day photo in the 10th but a photo taken someday in the 10th of a world musician (probably romanian or albanian). Fair enough.

I remember my first World music day in the early 80's when everyone used to pull his amplifier out of the window to the street and murdered "Louie Louie" song as loud as he could on a distorted Stratocaster. These times of amateurism are gone.

Gone also that gentle enthusiasm when we lied on the grass of the Trocadéro listening to Fela Kuti, or gathered to République place to attend a free concert of The Cure, then we drank until the sun raised on the following day.
Now the World Music day invariably ends with street fights and purse robbed.

Yesterday was my daughter's first World Music day. She had a midnight out ticket. SHe came back with no bruises and her purse. I'm a satisfied father (taking apart the football game results... bloody dutch...) .
| | |
| --- | --- |
| APN | Canon Canon EOS 5D |
| Registred camera | CANON Canon EOS 5D with CANON EF 24-105mm f/4L IS USM (Reflex camera) |
| EXIF information | f:4,5 - 1/100 - 1250 ISO (no flash) |
| Orignal filename | music 10.jpg |
comments
06/24/2008
Ciao Luko,

My mother was here last weekend for a short visit, and I told her before the match (Holland-Russia) that after Italy and France, mother Russia would be a formality to meet the Italians again later this week. How fast did I have to swallow those big words uh... Holland home saturday, Italy home Sunday and there is nothing to cheer for left this week ;o)... At least van Basten didn't propose to his girlfriend on national tv. after the defeat, how deciptive would that be...

Time to slide Chet Baker's Italian sessions in the stereo and browse a bit through the new upoads here, see what I've missed. I like Francis idea about the accordion postcard thing as these shots have a nice feel alltogether...
Jorrit
06/23/2008
An iconic shot, Luko, the way the man's arched back seems to accentuate or engender the stretching of the houses beyond... WIth that hat also and your fine BW treatment there is a definite whff of nostalgia for another Paris long since gone, the 1950s perhaps, and hints of Doisneau... BTW a very smart and informative project. I would seriously consider when it is completed translating it into one of those "accordion postcard" things - might be a runaway hit, certainly deserves it.
06/22/2008
J'ai déjà vu cet homme là
ici-même...
C'est dommage que tu ne prennes pas de nouvelles photos de ces arrondissements pour illustrer ce projet... Vadrouiller tout en y pensant.... Appuyer sur le déclencheur avec le projet dans la tête... Sinon je constate également que tu es atteins du syndrome de la "Cabrelite" qui consiste à considérer que ce qui se faisait avant était mieux...(: Diable, prendre garde à ce mal qui en a emporté de plus vigoureux que toi...
Au sujet de la photo j'aime bien mais je préférais le triptyque...
A plus...
06/22/2008
If music takes one far away to a world of abstraction, so does this photo that stretches the line of Parisian row houses across the sky and curves down to the horizon, taking us along with the swing of jazz...upwards then down to the garbage heap then up again, and a pretty woman keeps smiling