/photo view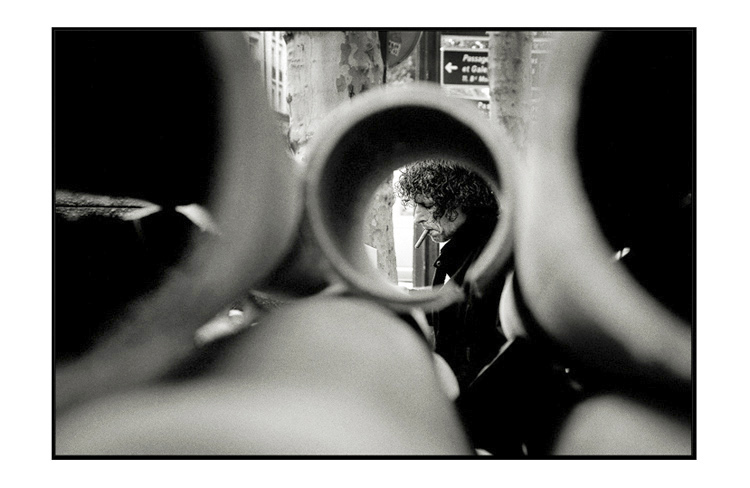 Smells like fish in the 9th
© Luko G-R

(30-06-2007)

<

Paris

<

France

<

Europe

PHOTO DESCRIPTION

9th district from Blanche to Pigalle used to be a playground for the wise guys. Wandering here and there you might ask yourself which reality hide behind those typical characters, I have been more than once invited to vaguely legal playrooms while I was sipping a beer around a pool table.

Herring is not a fish in french, it's a way of living, and when we say it smells like fish, you won't have around anyone with a rod or a net, but rather some guys making money with them ladies, see...

9th is a district for men, with or without the fish smell.
"Seventy five - Double O - Nine
Some nervous guy, with too sensitive fingertips like Clint Eastwood
Some night in the 9th, it can easily become like the forest of Sherwood"
Slam taken from an anonymous riffraff blog glorifying the 9th district
| | |
| --- | --- |
| APN | CANON - Canon EOS 5D |
| Registred camera | CANON Canon EOS 5D with CANON EF 24-105mm f/4L IS USM (Reflex camera) |
| EXIF information | f:6,3 - 1/100 - 400 ISO (no flash) |
| Orignal filename | tunnel vision.jpg |
comments
08/31/2008
what a great timing!!just perfect...the face oin the middle and the cigarette...a great expression captured!
I hope you are fine
ciao
Valeria

08/31/2008
OoO ... :) well seen and thanks to Jorrit :) ... I know that you like the number 3. An honour to see you apply this preference for photoholik ;). Very nice photograph Luko, I love this moment very well thinking.
Contratulations and thank you
Hope you are fine
nonold

06/18/2008
hello Luko,

What an interesting serie !!! Never thought of making such a thing... Not used to make "series", although you often shoot in the same way like you say in your intro. But this is really an impressive work. I like the strong POV, the accent on the man, innocent sitting there with his cigarette - Keith Richard alike ... It's a pity Paris has only 20 districts !!!!
greetings, inn
06/07/2008
Hi Luko,
i didn't know that you made a publicity for the Olympics with Bob dylan ;-)
i love the idea of this compo focused and this very special profil.
fine BW tones with a very pleasant grain.

Tom
06/07/2008
Hell yeah. As a lover of Bob Dylan, this photo sings to me straight away. So much street attitude here. Hope you're doing well Luko.

06/06/2008
Beautiful this picture with this different levels, it gives depth to the image and the personnage focused is just perfect with an interesting parisian mood full of nonchalance.
The best of your sery in my opinion so far.

Laetitia

06/04/2008
Ooooh ooo the pipe perspective has reached Holik, be careful here man! This is wedding-photography humor! dangerous territory for a careful street photographer like you :o)
Lucky enough you found this Dylan like character with a sigar ( or is it a finger?) on the other end of the pipe, wich makes this photo much more interesting. But we have the idea of the 9th here, wich was the initial point here ofcourse...

cheers
Jorrit
06/04/2008
What a clever picture Luko, this guy remind me some song of
J Dutronc
i realy like this project and make me want take some picture in Paris
waiting for the next.
••fly••
06/04/2008
Hello neighbor - look I won't beat about the bush - brilliant picture, layered, witty, very, very smart. Dylan circa "Positively 4th street" doesn't hurt either. There is a cool, nouvelle vague cinematic aspect to the shot as well - I love the amount of blur, emphasizing the target even more.
Bravo!

06/03/2008
Holy cow. Is that Bob Dylan? I think he must be hanging out in the 9th " 'There must be some way out of here,' said the joker to the thief, 'There's too much confusion, I can't get no relief.' " Well, whoever he is, he's definitely been framed! And . . . piped. Best, -h.