/photo view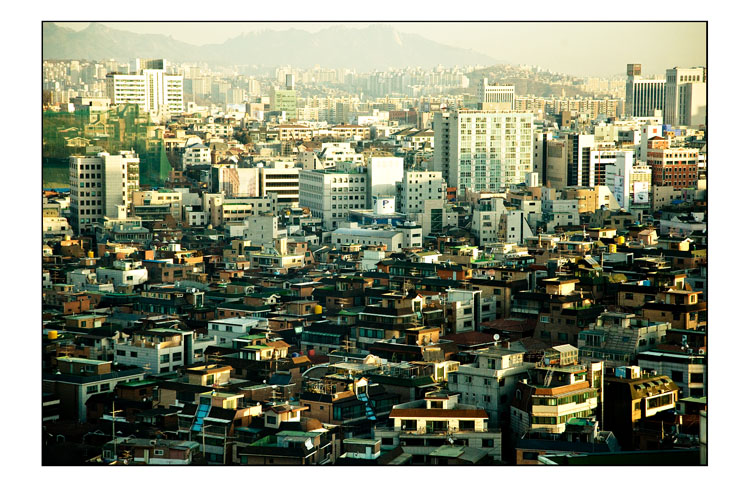 Unimpressive skyline
© Luko G-R

(24-02-2008)

<

Soul-t'ukpyolsi

<

Korea, South

<

Asia

PHOTO DESCRIPTION

Not really Hong Kong bay scenery,
Not the Manhattan skyline either,
No Taj Mahal or even a 8th wonder,
No ancient bridges to cross over a mythical river...

.. Just Seoul city.

| | |
| --- | --- |
| APN | Canon Canon EOS 5D |
| Registred camera | CANON Canon EOS 5D with CANON EF 24-105mm f/4L IS USM (Reflex camera) |
| EXIF information | f:5 - 1/400 - 1600 ISO (no flash) |
| Orignal filename | seoul.jpg |
comments
01/11/2009
'alut, sympa ton playmobil géant. Non, sans rire j'aime beaucoup cette photo.
Tu m'excuseras je me promenais par pays.
Belle photo et désolé d'arriver si tard ...
nono

05/11/2008
" godzilla movie " This is verry well seen hehee
yup there is something of this picture. Sometime few words make us look the picture
in different way ,o)
••fly••

05/11/2008
this looks like a collection of toy houses in a film set which will be shot for a godzilla movie ... the lighting falling softly and obliquely gives it that special touch....really intelligent body of work...hats off to you...