/photo view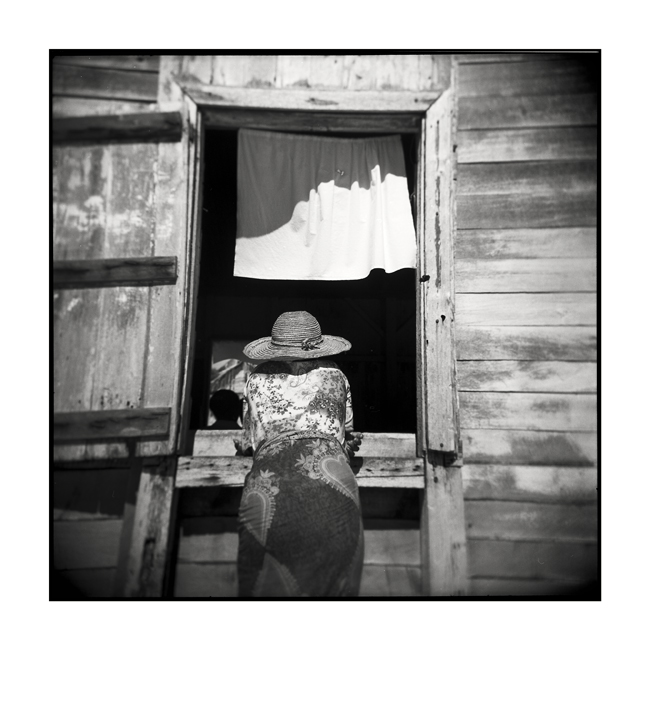 sunday
© Arnaud DE

(01-05-2007)

<

Belo Sur Mer

<

Madagascar

<

Africa

PHOTO DESCRIPTION

a sunday afternoon after the mass, in Belo Sur Mer.

| | |
| --- | --- |
| APN | HOLGA - 120G |
| Registred camera | HOLGA 120G (Reflex camera) |
| EXIF information | f:8 - 1/120 - 0 ISO (no flash) |
| Orignal filename | mad18.jpg |
comments
04/22/2008
Really dig the way you've turned such a simple piece of lifestyle into a sophisticated looking image through your own doing. Certainly seems to be a lot more to this shot than originally meets the eye.

04/22/2008
Wonderful photo that conveys a feeling of lazy afternoons. The soft focus creates a dreamy admosphere that makes the strict composition come out more. There is also another more mysterious feeling that I get when looking "deeper" in the picture...who's that sylhouet inside the house and what's the relationship with your subject??
04/21/2008
Hola! ça me rappele à une peinture de Dali ("la dame et la fenetre")... ;-) belle image, tout en douceur, avec ce rendu de noir et blanc et ces lumieres. Je vais être un fan de Holga.

hasta la vista,

Javier
04/21/2008
basicall time has come to a standstill and I like that feel pf this shot...very relaxed, as if there was notjing at all to do that day.

04/21/2008
Oui douceur et nostalgie, Arnaud. Cela rappelerait boen certaines grandes photos US de la Depression. Immense charme de cette serie...

04/21/2008
Un petit vent sur le rideau. une image qui semble
d'un autre temps. toujours beaucoup de poésie et de douceur
dans cette serie Arnaud. tu maitrise bien le format et le Holga ;o)
marci pour cette jolie photo pleine de charme.
••fly••