/photo view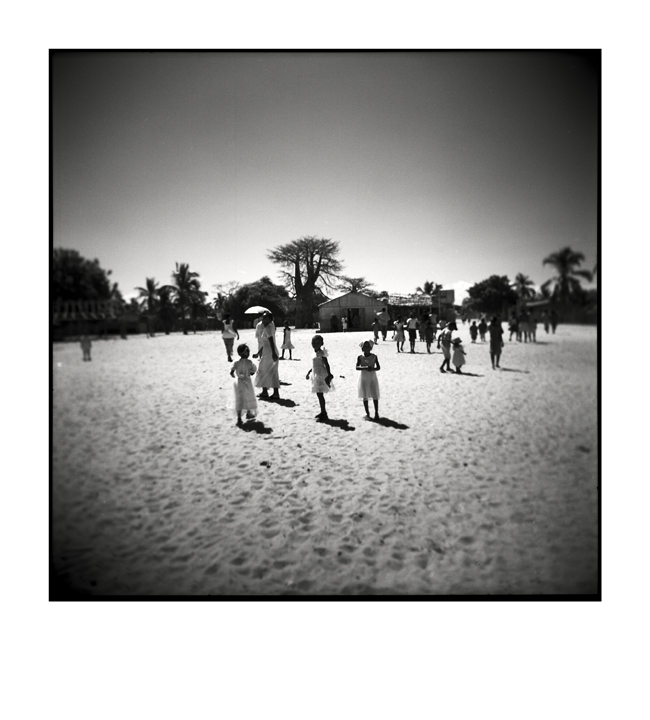 under water
© Arnaud DE

(01-05-2007)

<

Belo Sur Mer

<

Madagascar

<

Africa

PHOTO DESCRIPTION

a sunday afternoon in Belo Sur Mer

| | |
| --- | --- |
| APN | HOLGA - 120G |
| Registred camera | HOLGA 120G (Reflex camera) |
| EXIF information | f:8 - 1/100 - 0 ISO (no flash) |
| Orignal filename | mad17.jpg |
comments
01/11/2009
J'échangerais mon Dimanche tout de suite contre celui de Belo Sur Mer. Au diable la convenance et conformité des grandes capitales. Vive le trois-pièces en lin porté pieds nus sur le sable chaud - et ce malgré mon amour indéfectible pour les pompes de qualité de toutes les couleurs SAUF le blanc (Mr Somerset, si tu m'écoutes...). Gal

04/18/2008
Hello Arnaud, moi je suis bien séduis par cette image, on sent bien le Dimanche à la plags, les robes blanches, le Trouville local, j'ai peu être un petit regret sur la distance et le vignetage un chouille fort; mais tout de meme une tres belle image ;o)
••fly••




04/18/2008
As much as I love the Holga "Look" and Nono "Magic", I am not seduced here, Arnaud.
One test for me is this:
1. Clear away the fancy vignetting in the corners
2. Next look at the resulting composition
3. Decide whether it has genuine merit
Having gone through those steps I am left wikth an ordinary compo (sorry...) with the subjects frankly too far into the frame as in a poorly executed wide shot. The magice here, what there is of it, is clearly due to lighting distortions and hevy vignetting, but for me they are not enough to mask the other drawbacks in the pic. SO it's a "no" for me, sadly...

04/17/2008
How to play with photography? See 217 miles...another one great. Simply, but giving a very special feeling, as in a dream. The B&W works perfects, and the "vignetage" gives the magic touch to this picture, focusing on these childs in white.

Hasta la vista,
Javier
04/17/2008
Ciao Arnaud,

Holgatastic again, this project of yours is turning out to be a stunner! great photography
cheers
Jorrit
04/17/2008
Hi Arnaud,

a very dreamy shot. Holga magic, as has been put, it really shows that technical "imperfections" can add so much to a shot. Its interesting that this image would lose a lot if it was shot with a 7000 dollar DSLR and a 2000 dollar lens. And the Holga costs what, 100 bucks?

04/17/2008
The Holga magic here transforms this scene to a mythical childhood dream. Extraordinary photo.