/photo view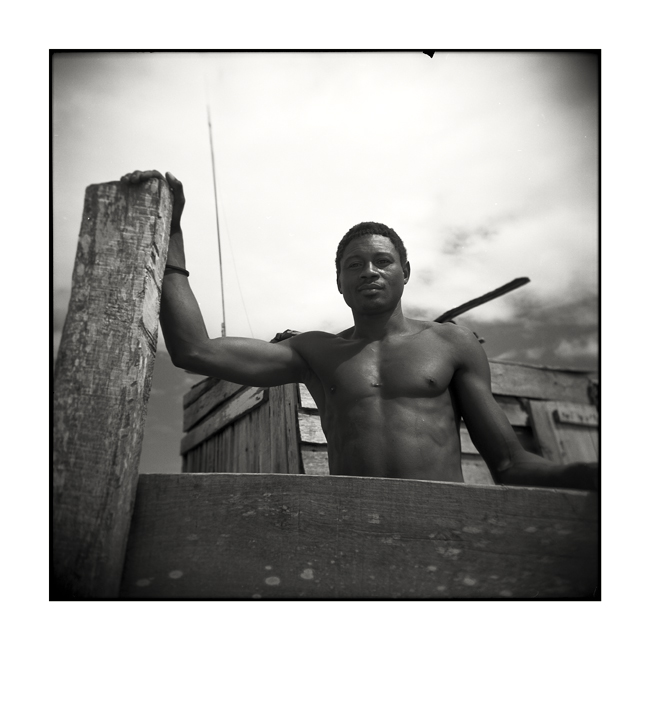 straight
© Arnaud DE

(01-05-2007)

<

Faritany d' Antsiranana

<

Madagascar

<

Africa

PHOTO DESCRIPTION

This photo was taken in salt marshes near Belo sur Mer.
A man lived there with his wife.
'Preferable' in black and white into this project, I think

| | |
| --- | --- |
| APN | CANON - Canon EOS 20D |
| Registred camera | CANON Canon EOS 20D with CANON EF 24-70mm f/2.8L USM (Reflex camera) |
| Orignal filename | reupload_mad15-b.jpg |
comments
11/16/2008
Yes, a strong picture, Arnaud ;o) I Like the low vantage point and how you use the beams as a frame. Cool vignetting around the edges too. Nouveau commentaire: je suis plutot daccord avec Simon question NB, un peu de couleur la dedans ajouterait quelquechose. Je le fais toujours ces temps ci (remarque - ce n'est pas necessairement une recommendation...;o)
11/15/2008
Pour le projet c'est vrai que le B&W est preferable. C'est vrai aussi que la photo en couleur est sublime...Le noir et blanc est bien mais je suis d'accord avec fly qu'il lui manque qqch. A mon avis il lui manque plus de lumiere. La photo couleur degage une luminosité tout particuliere, intense mais doucement tamisé. Dans le noir et blanc c'est plus mate...à mon avis je lui donnerai plus de lumiere...mais n'empeche pas qu'elle est belle, très belle.

Hasta la vista,

Javier

11/15/2008
Hello Nono
j'aime cette photo, mai y a truc qui me plait moyen
en couleur : je pense qu'il manque une orientation couleur, une truc qui fait que !!
en noir et blanc : je le trouve un peu triste ce N&B manque de caractère peu être.
c'et une belle image mais je suis sur qu'il y a un truc à trouver N&B ou couleur
••fly••

PS bien rentré, il reste du cury :o)

04/13/2008
The pose and viewpoint is certainly in keeping with the others already in this series and the colours are so muted it could almost be black and white. I like his stoic gaze and his immense strength, which is re-enforced by his grip of the wooden post.
04/13/2008
Good vantage point, good model....
Its interesting you went with color after so much of the poroject is in b/w

04/13/2008
This one works very well, the robust muscularity placed superbly in the context of robust wooden stanchions. The square format provides a classical view point to masculinity.