/photo view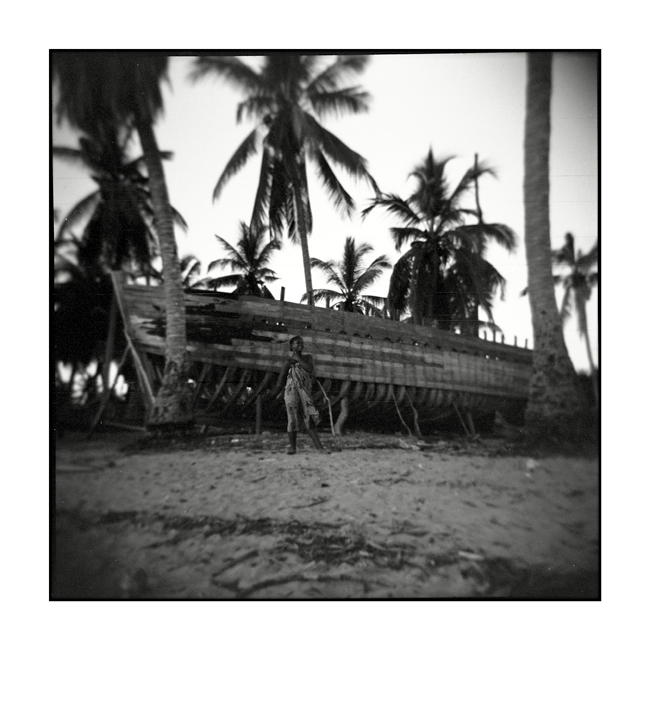 no time
© Arnaud DE

(01-05-2007)

<

Belo Sur Mer

<

Madagascar

<

Africa

PHOTO DESCRIPTION

Belo Sur Mer is the main shipyard of the Vezo coast. They built a boat in 1 year, but it can take more time it depends of funds. If I remember correctly a boat (boutre) costs arround 8000 euros and sailed for 20 years.
| | |
| --- | --- |
| APN | HOLGA - 120G |
| Registred camera | HOLGA 120G (Reflex camera) |
| EXIF information | f:F/8 - 1/100 - 0 ISO (no flash) |
| Orignal filename | mad14.jpg |
comments
04/12/2008
Salut Arnaud, sorry for not commenting much those days but work work work... I love the dreamy touch of this one due to the blurred corners of the frame.. 20€ and you get this result! why still bother with a few thousands euros equipment ??? du grand art! ta série est superbe et je reviendrai dessus... Zibous
04/12/2008
Excellent documentary work with a poetic treatment. Love it.

04/12/2008
Whats really interesting to me is your handle on the SQUARE format...a natural feeling compositon. The lack of sharpness at the corners gives this a dreamy feel.

04/11/2008
très poétique c'est joli, j'essayais de comprendre comment tu avais eu ce résultat avec un Leica :)

04/11/2008
un bateau, des palmiers, de la nostalgie, et HooOOOoga pour mémoriser
cette belle scène. un bien belle image tres sensible.
••fly••

04/11/2008
Qui a dit "Indian Ocean Journals"? Ah oui, c'est le type qui a fait le commentaire en bas, là ...
04/11/2008
C'est beaucoup mieux, Arnaud... Enfin comme l'ombre de Max Pam la, je sais pas mais c'est comme ca que je vois cette scene. J'aime assez le mou, le flou dans les coins, ainsi que le vignettage.
Cool...