/photo view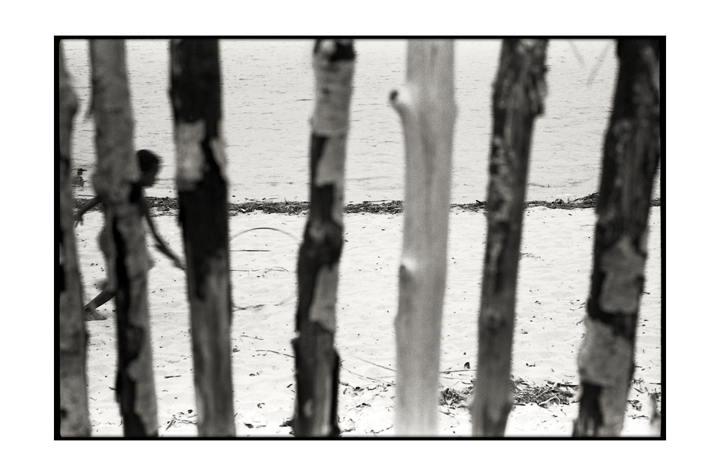 inside
© Arnaud DE

(01-05-2007)

<

Belo Sur Mer

<

Madagascar

<

Africa

PHOTO DESCRIPTION

Taken in Belo Sur Mer. Southeast of Madagascar.
(400Trix)

| | |
| --- | --- |
| APN | LEICA - MP |
| Registred camera | LEICA MP with LEICA SUMMICRON-R f/2/50 (II) (Reflex camera) |
| EXIF information | f:5,6 - 1/60 - 400 ISO (no flash) |
| Orignal filename | mad10.jpg |
comments
04/02/2008
Hello my friend,

A great play with tones here through the varying poles of wood...bit of a contrast too I feel with the feeling of being locked in behind bars, and the boy having his fun along the sand.

04/02/2008
Nice addition to the series, this one Arnaud. I too like the motion of the kid, and the out of focus vertical stripes of the fence, and plenty of space for the kid to run into.
04/02/2008
My favourite from the project so far, Arnaud. A visual metaphor perhaps for the difference between his culture and our cultures in Western Europe. Best wishes Stephen
04/02/2008
J'ai toujours su que tu était un agité Nono, moi j'avais donné dans la croche, toi tu es dans le rythme double croche, tu nous fais du trash punk hardcore.
Nan, sans déc, superbe (mais du bol aussi parce que je ne crois pas une milliseconde à l'inclusion simultanée de la tête et du cerceau exactement là où elle sont... sinon tu peux te présenter aux championnats du monde de Pacman, question réflexes).
04/02/2008
Nice one again Arnaud! Miraculous how this "srtrie" piece ended up right next to Luko's latest, like distant twins ;o) Not only is the passing boy great in the frame but so is the smaller fellow in the water behind him. Thanks for uploading more - it makes a difference!
-F

04/02/2008
Hi nono,
nice to see you there and with a nice one,
i like the mix of the circle an the vertical lines and how the boy appear.
A great geometric game boy !
Tom
04/02/2008
i was writing on the last post from Luko
your pictures are close in the gallerie and similr work with vertical lines
but here its a boy and he pass behind
no phone on the beach there? ;o)
a pleasant picture Arnaud.
••fly••