/photo view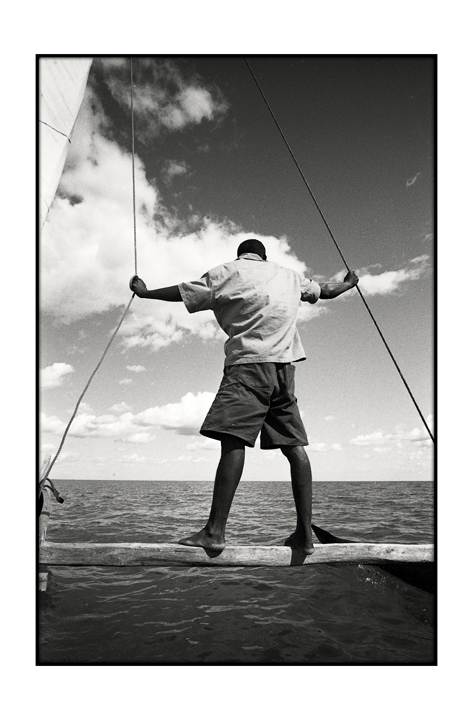 sirocco
© Arnaud DE

(01-05-2006)

<

Nosy Ajanta

<

Madagascar

<

Africa

PHOTO DESCRIPTION

Taken between Belo Sur Mer and Nosy Ajanta. Southeast of Madagascar.
400Trix
| | |
| --- | --- |
| APN | LEICA - MP |
| Registred camera | LEICA MP with Voigtländer 21mm/4 (Reflex camera) |
| EXIF information | f:14 - 1/250 - 400 ISO (no flash) |
| Orignal filename | mad12.jpg |
comments
04/08/2008
striking shot .....i don't know what else to say really...a favourite..

04/02/2008
Yep, I like this one as well Arnaud. The tones are very nice especially in the sea and the sky. I'll be having a closer look at this project later on.
04/02/2008
we call this making the flag
yes classic and geometry work
this one make me less dream than the previous picture
in Amnesiac project, but still a good job.
and awesome black and white
••fly••

04/01/2008
Salut Nono. Pure beauty, but more than that to me... somehow it is a very strong evocation of childhood to me... The tones and structural balance are perfect... Beautiful shot.
sasa
04/01/2008
Ain't that what we call geometry?
A classic.
04/01/2008
That is life, Arnaud! Suspended between sea and sky, precariously perched on your little bit of dry wood. A gorgeous picture, heroic, symbolic...

04/01/2008
Fantastic lines Arnaud...you've got to be using a filter, how else have you managed to get such tones in the sky? Excellent exposure, there are fantastic divisions between background and subject.
Till the next.
04/01/2008
Hi Arnaud, That's a gorgeous print if I must say. Tonalities are so rich. Love the way the man is holding onto the rigging while standing on that beam of wood that matches the horizon so perpendicularly. Makes me wish I were there right about now... -Brian