/photo view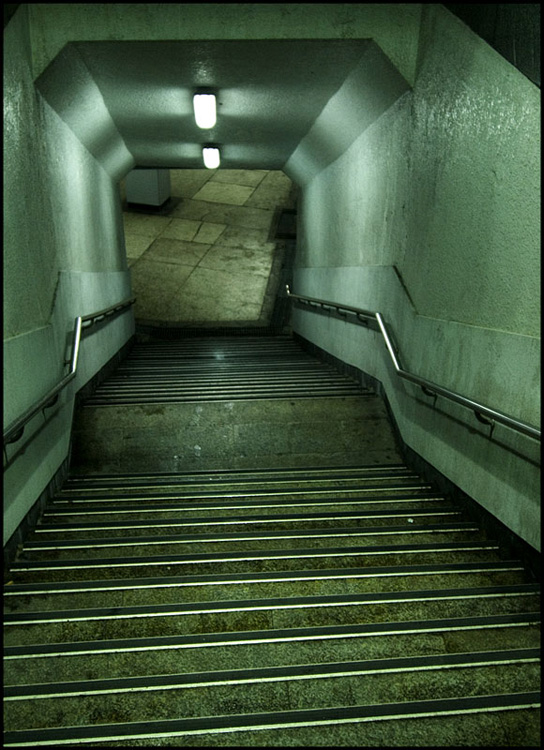 A Scene From Below
© Will Jackson

(23-03-2008)

<

Pusan-gwangyoksi

<

Korea, South

<

Asia

PHOTO DESCRIPTION

I'll start with this one. I've always been amazed at how artificial lighting plays havoc with the Nikon D200's auto white balance and with this one it's no exception. But I like the effect that I got. I know some of you will say that this scene is cryin out for some human element, but this project is about the buildings and structures themselves. I keep a mental note of where these places are so I may very well head back there for another project.
| | |
| --- | --- |
| APN | NIKON CORPORATION NIKON D200 |
| Registred camera | NIKON CORPORATION NIKON D200 (Reflex camera) |
| Orignal filename | underpass.jpg |
comments
10/01/2008
hello Will,
By commenting your newest shot in this project, i searched for the other uploads. i must admit that the place Pusan -gwangyoksi ( pfff!) has photogenic places , not beautiful but interesting. i like the artificial colours here and the emptyness.
greetings, inn
04/22/2008
Hi again and welcome on Photoholik!
What strikes me in here is the play on forms and the overall greenish color. I like how the stair lines echo and interfere with the cubist shapes of the staircase. You found an interesting piece of architecture... and I don't miss the human touch;-)
Eric
04/05/2008
Hi Will, i like the graphic impact of this image and i am courious about your project..
i like a lot the game of the stairs here..
very good perspective and result
ciao!
Valeria

04/02/2008
Hola! Nice shot, that gives a special atmosphere of this steps taht goes down. The compositio is well balanced and colours are "scary green", as in a horror film. You explains that your projet is about buildings, but if you want to do another projet about scary pictures, just you can take the same picture with only the shadow of someone. A long and thin shadow that make us to imagine something...
In any way, well auto white balance, as you say. And good job of composition.
Hasta la vista, and I hope to see the nexts pictures.
javier
03/28/2008
what these stairs need is a young girl in rags, with long dishevelled black hair - like the one in the movie, Ring. an ordinary place, but somehow it looks scary due to the cold light and the green colour - the favorite colour in contemporary horror films. well- done.
regards,
fusun
03/28/2008
Well Will, it could be said from a creative perspective that your D200 got it right ;-) A very nice coldness to this image and strong graphical elements. Best wishes Stephen
03/28/2008
Hello Will,

I like a lot the atmosphere of your picture. great lines, and beautiful colors.
Marie

03/28/2008
I read thet Busan was once called te ugliest city in Asia.....I wouldnt disagree with that too much, its not a pretty city...but thats what makes it interesting. An interesting first upload, Will. Very graphical but I remember this was one of your ways of working on TE so Ill be curious what youve put together over time.

03/28/2008
Hi Will, welcome, mate! A really good start too - scary with these green tonalities that enhance the tension...the dread?
Cheers, Francis

03/27/2008
Ciao Will,

welcome aboard, very nice first upload, I don't miss at all the human element, it's actually very present without having one in the frame. the colours are cold and well suiting for this kind of shot, nikon was certainly your friend here :o)
keep it up, curious about the architectual findings in your city
Jorrit
03/27/2008
Hello Will first welcome to Photoholik.
A nice first picture, with a green mood.
Scary and graphic, love the lines here.
Yes sometime light in the city give some strange color.
looking for the next.
••fly••